RBI UDGAM Portal Link: Reserve Bank of India (RBI) has launched a new initiative called the UDGAM Portal. This portal aims to simplify the process of finding unclaimed deposits across multiple banks. This centralized web portal udgam.rbi.org.in is designed to help people access information about their unclaimed deposits and claim them easily.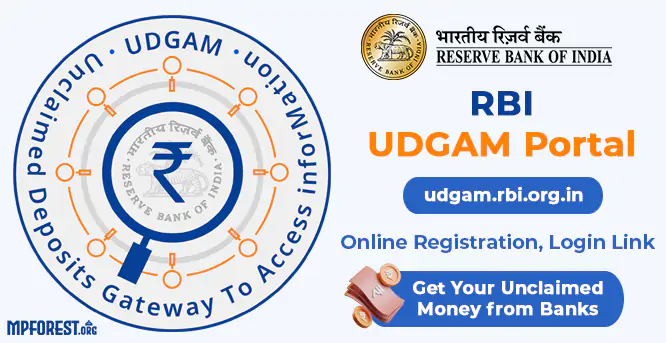 If you have experienced the frustration of losing track of your deposits or accounts, udgam.rbi.org.in portal will help. The Udgam Portal Online Registration is a significant step forward in the RBI's efforts to promote financial inclusion and transparency. It is now going to be easy to keep track of their accounts and claim their deposits. This UDGAM 2023 by RBI initiative will help millions of Indians who have lost track of their deposits or accounts due to various reasons such as migration, change of address, or death.
Let's now how to easily register and login on UDGAM Portal. Then, we will check list of banks currently added in the portal and how to check unclaimed deposits with UDGAM portal link.
UDGAM Portal Link 2023 (RBI)
| | |
| --- | --- |
| Name of Portal | RBI UDGAM Portal |
| Started by | Reserve Bank of India |
| Benefit | Easily Claim of Unclaimed Deposits |
| Beneficiary | Individuals and Non-Individual who have unclaimed deposits |
| Registration and Login Process | Online Web Portal |
| Starting Date of Registration | August 18, 2023 |
| RBI UDGAM Portal Link | udgam.rbi.org.in |
RBI Udgam Portal Login Link
Currently, RBI has added six banks in the website for individual users. SBI, Punjab National Bank, Central Bank of India, Dhanlaxmi Bank, South Indian Bank, and DBS Bank India are those banks.
Only Citibank is available on udgam.rbi.org.in portal for non-individuals. More banks will be added on 15th October 2023.
The RBI Udgam Portal Login Link is this: https://udgam.rbi.org.in/.
How to register on the UDGAM portal online?
Go to the UDGAM portal registration link at udgam.rbi.org.in.
Provide your phone number and enter your name during the registration process.
Set a password for your account on the portal and input the Captcha code.
Check the boxes of Portal's disclaimer and privacy policy and click on the "Next" button.
Enter the OTP received on the mobile number and click on "Register" to validate your RBI Udgam registration online.
How to check for unclaimed deposits on the UDGAM portal?
Follow this simple step by step for a successful check on RBI Udgam Portal website.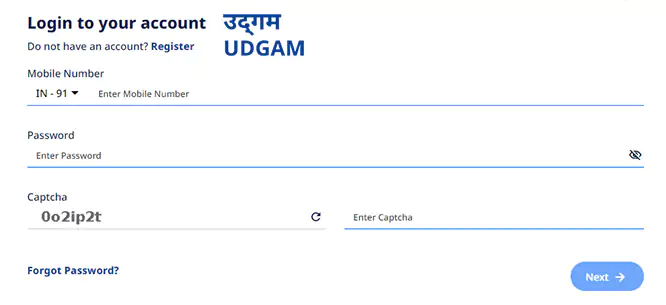 Provide your mobile number number and password. Also, enter the displayed captcha code. Send OTP.
Enter the OTP that you receive.
On the following UDGAM page, ensure you fill in the mandatory "Name of Account Holder" field. Select your bank from the provided list.

Enter the required details from any of your following ID card: PAN, Voter ID, Driving License Number, Passport number, or Date of Birth.
Click the "Search" option. The portal will display information about any unclaimed deposit account associated with the provided details.
So, the UDGAM portal website is there to help people get back money that they haven't used for a long time. But, do you understand what unclaimed deposits mean? It's money in bank accounts that haven't been touched for 10 years, or money in term/recurring accounts that haven't been taken out for 10 years after they were supposed to be.
So, if you have any of this money, you can sign up on the UDGAM Portal udgam.rbi.org.in using the steps mentioned earlier, and claim back your unclaimed money.